Electrical Maintenance by Professionals
WE ENSURE YOUR ELECTRICS ARE SAFE & LEGAL
It is your obligation to preserve the health and safety of your customers, employees, and renters if you run a public-facing business, an employer, or a landlord. You must maintain the functionality of your electrical infrastructure. To assist you, we provide a variety of electrical services.
Electrical failure may also be costly in terms of business interruption. We'll make certain that doesn't happen.
Give us a call if you need an expert electrician in London to maintain, test, or repair your electrical systems.
Only regular maintenance and testing can ensure that your electrical systems are safe and functional. Clients of Chiswick Electricians who have frequent scheduled Electrical Maintenance Contracts receive discounted prices and response times.
We may also customise maintenance packages to match your specific needs. Lighting, heating, air conditioning, refrigeration, security, data communications, energy efficiency, emergency power supply, surge protection, PAT Testing, and other items are all examples of this.
Health & Safety Regulations
The Health and Safety at Work Act 1974, the Electricity at Work Regulations 1989, the Provision and Use of Work Equipment Regulations 1998, and the Management of Health and Safety at Work Regulations 1999 all require UK businesses and landlords to protect their employees and tenants' health and safety.
As an employer or landlord, you must verify that your electrical systems are in excellent working condition and that they are safe. Putney Electricians may check, test, repair, and maintain your electrical appliances and equipment as a qualified 'competent person,' ensuring that they meet and adhere to the aforementioned Regulations.
Electrical Installation Inspection Condition Reports
The examination and testing of your electrical installations and systems is documented in Commercial Electrical Installation Condition Reports (EICR). EICR inspections and landlord certification are available from Putney Electricians for both residential and commercial properties. While having an EICR is not a legal necessity for companies or landlords…
The Landlord & Tenants Act 1985, in conjunction with the Health & Safety at Work Act 1974, spell out landlords' and employers' responsibilities for the safety of tenants and employees, respectively, while the Electricity at Work Regulations 1989 mandate that precautions be taken to avoid injury from electricity used in work activities. 
Over time, and as a consequence of normal wear and tear, electrical installations can degrade. That is why an EICR should be done on a frequent basis. Businesses and landlords should get this done every five years, according to British Standard BS 76719 (IET Wiring Regulations).
Chiswick Electricians will inspect your electrical system for any flaws that cannot be seen, such as overloaded circuits, improperly installed circuits without earthing or bonding that might cause a fire or shock danger, and any other poor electrical work.
PAT (Portable Appliance Testing)
PAT Testing is the process of evaluating electrical appliances and equipment to ensure that they are fully operational and safe to use in compliance with the aforementioned Regulations. Chiswick Electricians are trained to conduct this service.
We visually evaluate the appliance for any damage and test it for safety. A report will be issued after a successful PAT, along with a pass label for the appliance that shows the inspection date, the date when the next test is required, and the inspector's signature.
If the appliance fails PAT, we provide assistance or advise on the report, as well as recommendations and an estimate for any necessary corrective work, which may be executed at your convenience.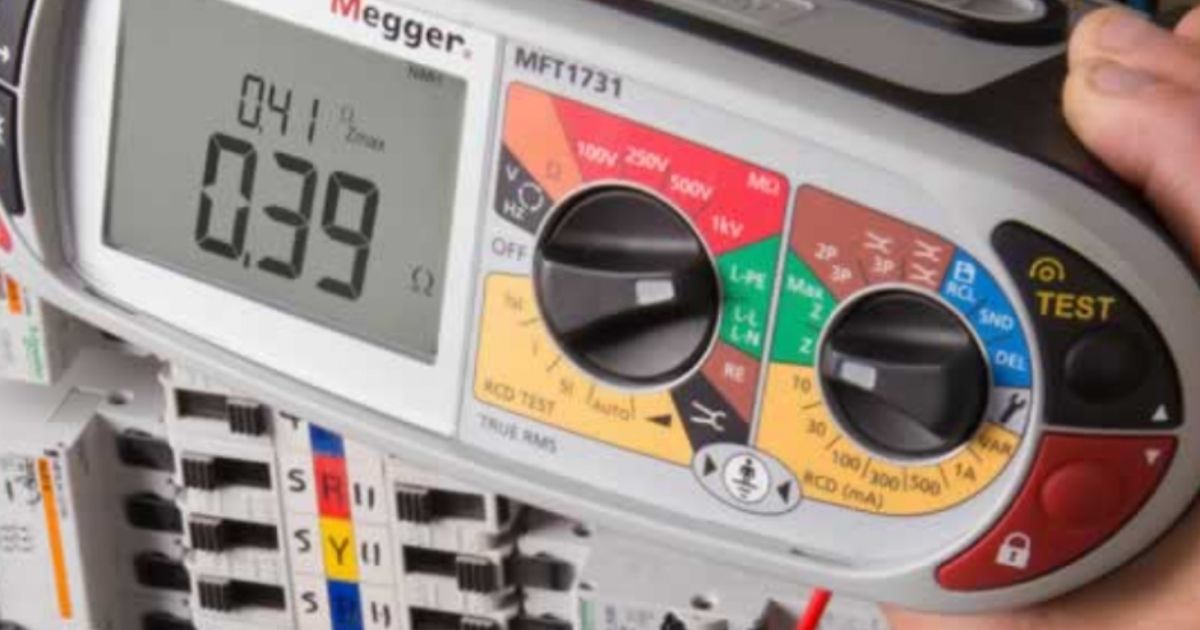 Electrical Quotes at a Fixed Price
We're both one of the most efficient, cost effective and experienced electricians in London, with hourly prices starting at just £60 including VAT. Give us a call immediately at 0203 105 7671 if you need an electrician, especially in an emergency.
Whether the task is big or little, home or commercial, make sure you use the finest electrician for the job to avoid power outages or damage caused by bad electrical work. We're a terrific choice if you want the job done correctly the first time.
Electrical repairs from £70 / hour + VAT
From £70 + VAT per socket / switch
New / replacement fuse box £550 + VAT
Inspection / Certificates from £175 + VAT
Choose Chiswick Electricians when you need home or business electrical work done in London. In collaboration with Building Vison London Ltd, we provide 24/7 emergency callouts, repairs, instals, maintenance, testing, and landlord inspections across the Chiswick region of West London. Please contact us if you have any queries or require assistance.